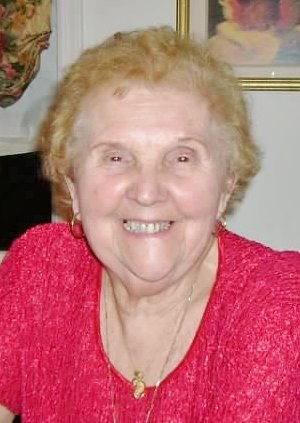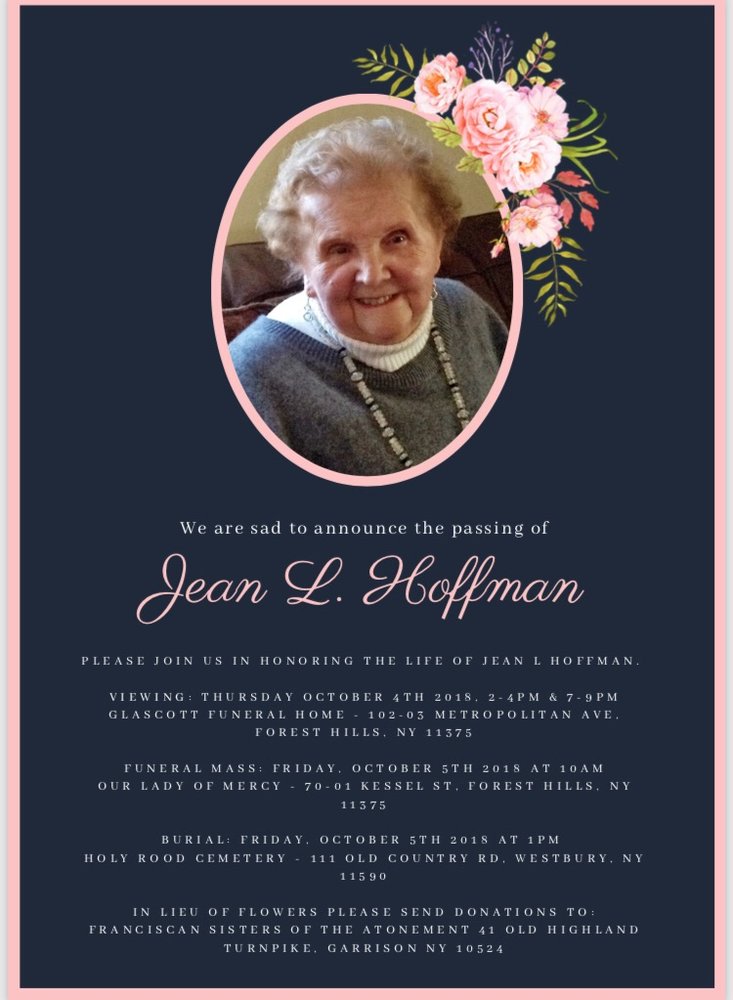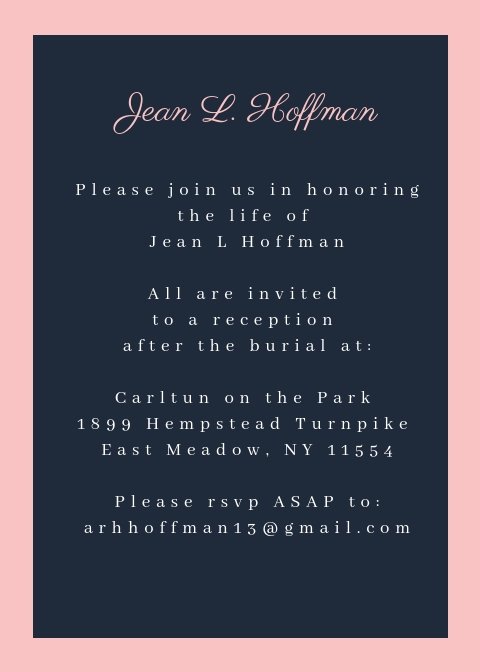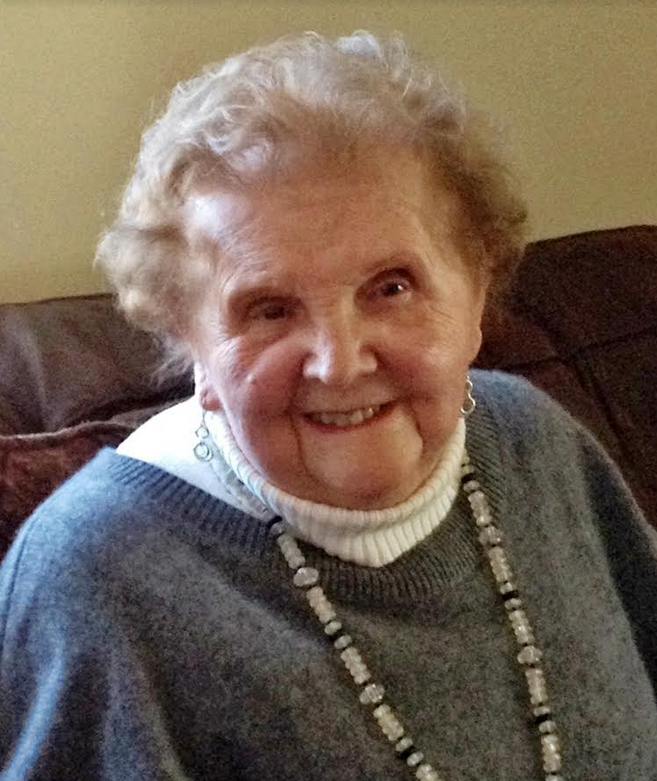 Obituary of Jean Hoffman
Jean L. (Clune) Hoffman
Jean L. (Clune) Hoffman, 89, died peacefully at her home in Manitou on Sept 22, 2018. She was surrounded by many members of her family and accompanied by the prayers of friends & family - near and far.
Born at Peekskill Hospital on Feb 6, 1929, she was raised in Manitou, a hamlet of Garrison and attended the local one room school house. She completed her secondary and college/masters education in New York City with degrees in Secondary English Education and Guidance Counselor. Although she spent her week days in NYC, part of her heart always remained on Manitou Station Rd.
It was not until 2012 that Jean learned Manitou means "Great Spirit" in the local Native American language. Jean carried that "Great Spirit" wherever she went.
She spent 50 plus years in Forest Hills, Queens creating a full and active life focused on faith, family, friends and fun. After a stroke in 2011, she returned to Manitou to live in her childhood home.
She and her husband, Tom (pre-deceased 2011,) raised a family of 13 children, 2 nieces, 3 Airedales, and an assortment of other pets. Her family continues to blossom - it currently includes 24 grandchildren, 4 great-grands, cousins, spouses, and a golden lab, Jack!
After a 20 year maternity leave from teaching, Jean returned to work at Thomas Edison High School. One of her colleagues said Jean was "irreplaceable" – she always went the extra mile to assist a student, a co-worker or a parent.
After returning to Manitou, she became an active member of the Mother Lurana Senior group, sang with the "Hotsie Totsies," attended Our Lady of Loretto church, and befriended the sisters at Graymoor. Each Friday would find her at Robert's Salon (now SoHo Salon), sipping her coffee. She filled the Manitou home with her "Great Spirit" at family dinners, parties and other gatherings.
Whether you called her mom, Jean, aunt, "Jeanie Beanie", or Mrs. Hoffman, Jean brought out the best in everyone she met, making each person felt heard and special. She carried herself with grace and composure unless watching Notre Dame football. Then she might break out in song with her unique version of the Notre Dame fight song!
Jean loved her morning cup of coffee while reading the NY Times, a good movie, a challenging cross word puzzle, coffee ice cream, and the beach. Her signature Sunday dinners were a gathering time for family and friends around the table, and there was ALWAYS room at her table!
She is pre-deceased by her parents, Thomas ("Til") Clune and Kathryne (Keck) Clune, Tom, her husband of 54 years , and two sons, Thomas (1955) and Stephen (2001.)
She is survived by her children- Louise, Gregory, Paul, Dorothy, Joseph, Helen, Francis, Jim, Mary, John and Kathy; her loving nieces, Carol and Robin; and all the spouses, grandchildren, great-grands and other family members.
Over the past few years, as Jean's abilities were slowly declining, she always maintained her ready smile and twinkling eyes. With each blow knocking her down, she rose higher with grace, dignity, and a quick wit. As her hospice chaplain was leaving one day, he said, "God bless you, Jean" and without missing a beat, she replied, "He did!" That was Jean Hoffman!!
In lieu of flowers, please send donations to : The Franciscian Sisters of the Atonement, 41 Old Highland Tpke., Garrison, NY 10524
Service information:
Viewing: Thursday, Oct 4, 2018 : 2-4 & 7-9 Glascott Funeral Home, 102-03 Metropolitan Ave, Forest Hills, NY
Funeral: Friday, Oct, 5, 2018: 10 AM Our Lady of Mercy Church, 70-01 Kessel St., Forest Hills, NY
Burial: Following funeral – Holy Rood Cemetery, 111 Old Country Rd., Westbury
Reception 3:30 – 6:30 - Carltun on the Park, 1899 Hempstead Turnpike, East Meadow, NY
All are welcome. Please rsvp ASAP to arhhoffman13@gmail.com